PAMELA IVANKOVIC - LIVE AND ON LINE CERAMICS WORKSHOP
FOR WHOM AND WHERE A CERAMICS WORKSHOP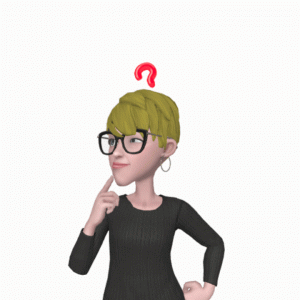 The ceramics workshop is recommended to anyone who wants to relax through creative work with a natural material such as clay and which is claimed to have a healing effect.
The workshop is recommended for people with motor skills, etc. difficulties for therapeutic purposes but also as a hobby. It is also known as an excellent anti-stress therapy in which imagination, logical and abstract thinking and fine hand motor skills are developed.
Clay is ideal for people who claim to have no special talent and are creative at heart. Making an object from a material such as clay has a fascinating refining effect therefore making ceramics has always delighted people. This activity is filled with positive charge and is very enjoyable.
Live workshops are held in my studio in Dubrava in Zagreb, and you can follow the online workshops for free by subscribing to my Youtube channel.
ON LINE CERAMICS WORKSHOP
The content of the workshop consists of modeling and construction techniques, dry processing of objects, decorating with paints and glazing. In a month, about 10 objects are made and after this course the student is quite ready to start working independently with ceramics.
The course is very informative, you can find out a lot of information about the material, work techniques, various crafts and effects of the craft, the procurement of materials and equipment and the like. It is conducted in small groups (3-5 participants max). That is why each participant is approached individually and provided with the maximum amount of information. The works created during the workshop remain the property of the participants
You already have experience working with clay but would like to deepen your knowledge a bit?
This advanced workshop includes a lot of work and experimentation with ceramic glazes, making simple molds, decorative painting techniques, making more complicated objects and everything that involves the developed work in the technique of ceramics. The workshop is equipped with tools and materials and provides participants with conditions for continuous and serious work in this technique.
As ceramics is an area where unlimited research can take place, this course is not time limited and can be attended for years.
The workshop is held in an art studio in a very inspiring space.
Are you bothered by creative restlessness and have a need to create ?! Would you do something but you don't have the tools and you don't have your own space?
A little artist woke up in you and you want to drink coffee from a cup that is the work of your hands?
You accidentally broke your favorite fruit plate and now you can't get it anywhere?
THEN DROP IN WORKSHOP IS FOR YOU THEN!
Every Saturday it is possible to come creatively get your hands dirty and bring your little project to life.
The price includes all the necessary materials and tools for making as well as burning objects in a ceramic kiln.
I invite you to acquire new skills, dive into the creative world and forget about everyday life, and create with your own hands exactly the kind of object according to your wishes and ideas.
You know how to draw but don't want to get your hands dirty?
You would like to have your drawing on an item that you can personalise or you already have an idea?
You want to try painting ceramics?
THEN MADE BY YOU is for You!
In only two hours you can buy and paint half finished item made called bisque and made for painting.
All colors and brushes are in the atelier and with my help you will be able to decorate it and carry it home with you!
Paint by yourself an item you will gift to someone or simply come and get a new experience!
Atelier is in Zagreb, Dubrava.
For any other informations you can send me a message.
Mentioned in media sites...
"Your explanations help me a lot. It would be good to finally see what the finished product looks like. I will definitely have questions, because I have just started dealing with ceramics. I hope there will be new tutorials soon. :)"

"I am overjoyed that you have published the basics of ceramics on YT, finally, and in Croatian, because there are those of us who are interested and do not understand English. Today I just found you, looked at some and I am delighted, thank you very much for your effort."

"Thank you very much for the advice, I am new in that since I retired I have been doing everything I had not done before, namely I have been growing bonsai for 30 years but we do not have the containers I need to buy, so I decided to make them myself. "

"Simply beautiful! I always love pottery! You make it looks easy and fun! Thank you 🙂 ."