It was truly love at first sight. In the meantime I've lived simultaneously in Zagreb and Italy and used every bit of free time at my atelier. I just couldn't wait to get my hands covered in dirt and to feel like everything except for that moment of creation was nonexistent.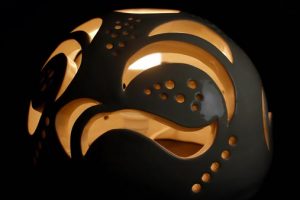 Here you can see my works or buy a gift for yourself or a loved one. By shopping, you directly support my work and vision and become part of the story of art, love and freedom.
The Five Elements is a channel designed to provide you with a good foundation in the basics of pottery making, but also to be an inspiration for practicing or perfecting a new or old skill.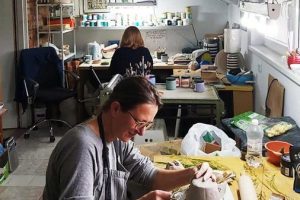 Have you always dreamed of trying to make a ceramic object yourself or are you already experienced with clay? Want a new experience in life? Enroll in a pottery workshop and immerse yourself in creativity!
Get started pottery making right now
Want to have a unique clay piece?
With clay in hand it is easy to be here and now.
In this video you will see how to make a small simple object (a small bowl) using clay with "tile" technique after which you can paint and eventually decorate and glaze it. Only the sky is the limit!
How do I paint and which color I use? You can do it too!
Painting the object after the initial "bisque firing"using a brush and a rotating disc with a bit of effort in a simple way. When the brush becomes your good friend you can glaze and refire the object to give it shine and make it usable.
You will love creating clay lamps! All you need is some patience and good will …
In this video I'll show you how to make a bigger object, i.e. an ambiance table lamp. Even if it does seem a bit intimidating and perhaps complicated, all you need is a little patience and strong will. The object is made "one row at a time", connecting and smoothing as you go. After it has been air dryed you can proceed with the "bisque firing" and later on painting and glazing.